To Our Investors
We would like to express our sincerest gratitude to our shareholders for their continuous support.
Since we have finished the fiscal year ended March 31, 2021, we will report on the overview.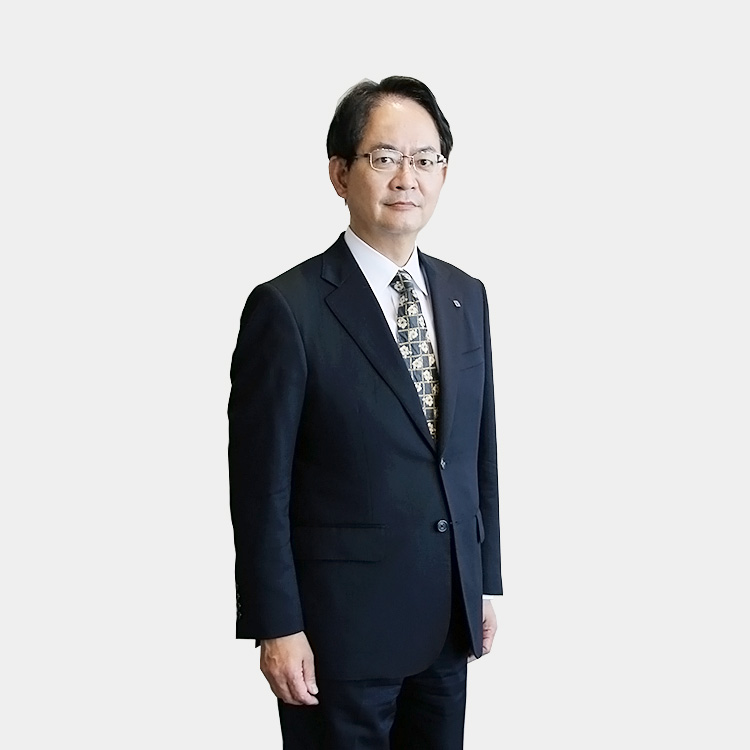 Business Environment for FY2020
With regard to the market environment for Taikisha Group, in the Japanese building HVAC market, the state of emergency and other factors had an impact on capital investment, but the market has since recovered.
On the other hand, in the industrial HVAC market, manufacturers continued to be cautious about capital investment due to the impact of the worsening economy and growing uncertainty about the future.
In both overseas industrial HVAC and automobile paint finishing system markets, capital investment by each manufacturer continued to be in an adjustment phase.
Achievements for FY2020
Under these circumstances, the orders-received fell short of the initial forecast for the whole Group due to the continued adjustment phase in capital investment overseas in both Green Technology System and Paint Finishing System divisions as a result of the economic downturn caused by the spread of COVID-19.
The results of other items were almost in line with the initial forecast.
Outlook for the market environment for FY2020
In Green Technology System Business, construction demand in the building HVAC field is expected to remain firm over the medium to long term, including the demand for data centers as well as large-scale redevelopment and renovation projects.
In the industrial HVAC field, investments overseas are expected to recover in line with the spread of 5G and the full-scale implementation of CASE. New capital investments by such as pharmaceutical manufacturers are also expected in Japan.
In the Paint Finishing System Division, although the adjustment phase of capital investment is expected to continue in Japan, investment for renewal is expected in North America and Europe, etc., and investment for increased production is expected in China.
New Mid-Term Business Plan
The year before last, we formulated Mid-Term Business Plan for the three-year from FY2019 to FY2021. In the New Mid-Term Business Plan, we have set out a long-term vision to "Aim to become a global corporate group that creates an optimal environment through unique engineering." With an eye to achieving this vision, each employee of the Taikisha Group will pursue the achievement of the New Mid-Term Business Plan from the perspective of "technology," "environment," and "human resources."Please see below for the main initiatives underway in each strategy.

We will continuously exert every possible effort to achieve our management targets to gain the high trust and appreciation of all stakeholders. We appreciate the continued support and guidance of our investors in the years to come.
Mid-Term Business Plan progress chart
Enhance added value: Energy-saving-, cost-saving- and environment-responsive technology and automation technology, etc.

Develop and commercialize the paint system that remarkably improves coating efficiency

Taikisha is promoting to develop and to commercialize the paint system that remarkably improves coating efficiency related to reduce CO2 emissions.

Upgrade and utilize laboratories: Reinforce technological development capabilities and strengthen proposal capabilities through the visualization of technology

Reconstruct Research and Development Center as demonstration center

Taikisha is considering reconstruction of Research and Development Center as inspection facility to propose customers to technologies related to Green Technology System Division.

Utilize IoT/AI: Promote the development of new solutions

Develop and commercialize IoT and AI-based predictive maintenance system in factories

Taikisha is promoting business activity to expand introduction of i-Navistar. (an IoT and AI-based root cause analysis system for analyzing causes of suspended operation and quality defects on automotive paint)

Enhance productivity

Develop the automation system to draw the design and to estimate

Taikisha is developing the automation system to draw the design and to estimate.

Implement an Expense System

Taikisha is considering to implement an expense system.The system enables to go paperless and improve the efficiency of business processes.

Expand new businesses: The plant factory business and the paint finishing system business for large vehicles other than automobiles

Development and commercialization of automatic polishing equipment for aircraft and railway cars

Sales activities are underway to expand the use of the ststem.

Expand business areas into new countries

Consider establishing affiliates in new countries

Taikisha is considering establishing the new affiliates in the area that is expected to invest.

Secure human resources: Measures to make the Company more attractive including the enhancement of systems to enable flexible work styles, improvement of benefits and reduction of working hours

Response to legal revisions regarding "Equal Pay for Equal Work"

Based on the point of revised law, Taikisha reconsidered treatment difference between non-regular employees and regular employees in its internal rule. The detailed contents of the amended treatment have already been decided and the revision will be set in force soon.

Reinforce human capital and organizational capabilities through the utilization of diverse human resources

Utilize of diverse human resources

To promote women's career advancement, female employees can take flexible leave according to life event. And Taikisha provides job training guidance for employees reinstated. Also, Taikisha is considering correspondence of employment until 70, which the Japanese Government promotes.

Reinforce corporate governance: Reinforcement of the management oversight functions of the Board of Directors and capital cost-conscious management

Deepen consideration about capital cost, capital and shareholders returns policy

To aim for increase corporate value, Taikisha is promoting capital cost-conscious management, consideration about capital and shareholders returns policy.

Reinforce the internal control system both in Japan and overseas

Reinforce the internal control system

Taikisha is considering reinforcing internal control system to maintain and supervise IT in the entire group. 

Improve the global risk management system: Legal risks, information security, compliance, etc.

Reinforce the global information security measure

Taikisha is considering reinforcing information security measure in overseas affiliates.
Representative Director, President