We have a long history of global expansion, with our first overseas construction project dating back to 1940. Since early on, we have been actively involved in overseas projects – initially following the overseas expansion of our customers, mainly Japanese companies. We have now created ideal living and manufacturing environmental spaces in more than 50 countries and regions.
A Strong Global Network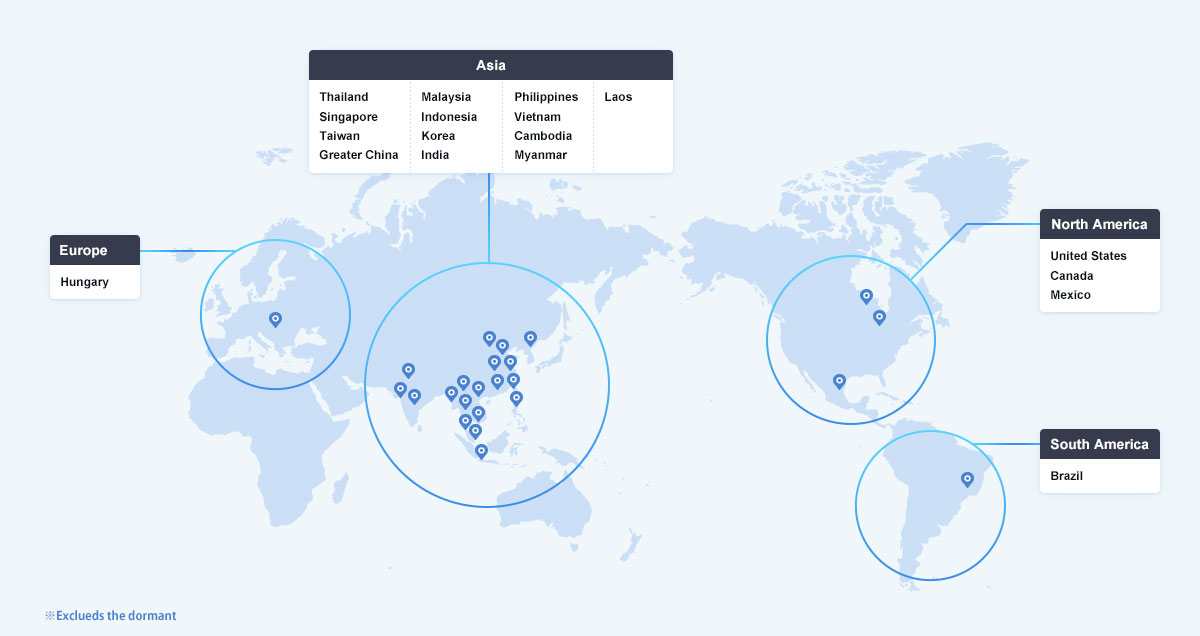 Commencing with the establishment of our first local subsidiary in Thailand in 1971, we have been steadily building up our activities rooted in the local community over the past half century by establishing a series of offices around the world. We have built a system that enables the fluid use of resources (people, goods, money) beyond national borders, and by promoting localization, we are able to provide backup for operations such as after-sales service and maintenance, which is highly valued by our clients and some of our consolidated subsidiaries have already been awarded several large projects from non-Japanese companies. Our strong global network is a major strength of the Taikisha Group.
Construction Experience in Over 50 Countries
We have been actively developing our global business ahead of other companies in the industry and are proud of our industry-leading performance with a track record of construction projects in more than 50 countries together with an overseas sales ratio of 37.5% (as of March 2023), which is very high among the construction industry.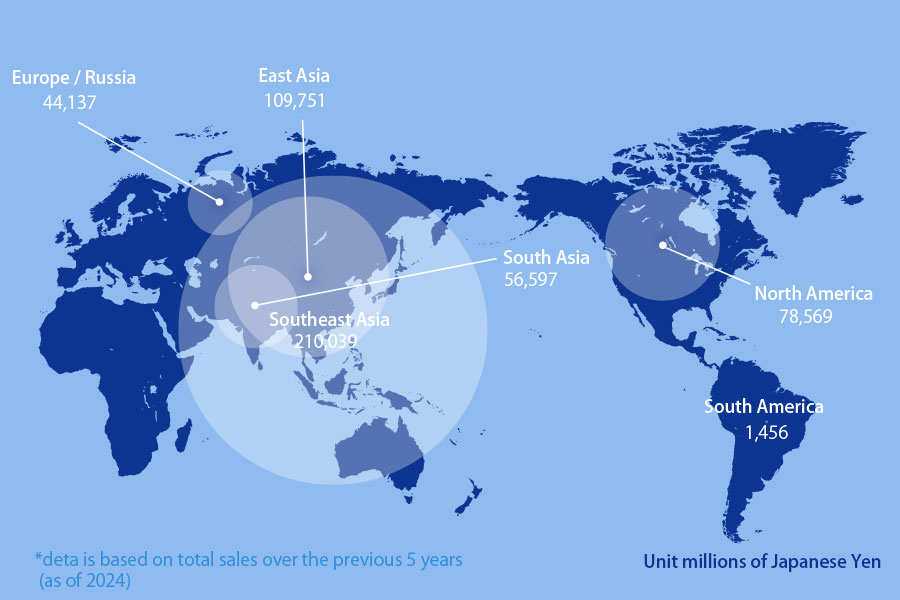 World-leading Sales of Automobile Painting Plants
In the automotive paint finishing plant business, we have been involved in the design and construction of many large-scale painting plants for automotive manufacturers in Japan, the United States, Europe, Korea, China, India, and other countries around the world, and we currently boast one of the top share of the global market.