Research and Development Center
The Research and Development Center conducts highly efficient development processes with numerical simulation technology as well as tests and evaluations. Also, cooperative frameworks have been established to offer solutions to customers' engineering issues.
Researches and Studies
The Research and Development Center mainly focuses on three major areas, and is striving for cross-disciplinary collaboration.
Environmental related field: Green TEC

We are extensively involved in the development of advanced energy-saving technologies such as CO2 separation utilization, natural energy utilization, and exhaust heat utilization, as well as exhaust treatment and sound deadening technologies.
Digital related field:Smart FAC

We are working on the development of control systems such as room pressure, environmental test laboratory, low-dew-point room. And also, we are developing the robot-related technologies, image recognition, XR utilization, and other technologies, utilizing IoT/AI technology.
Vegetable Factories & Comfortable HVAC system: Green TEC

We are working on the development of air-conditioning system for post-covid, sterilizing equipment, technology for Vegetable Factories.
Technologies with Achievements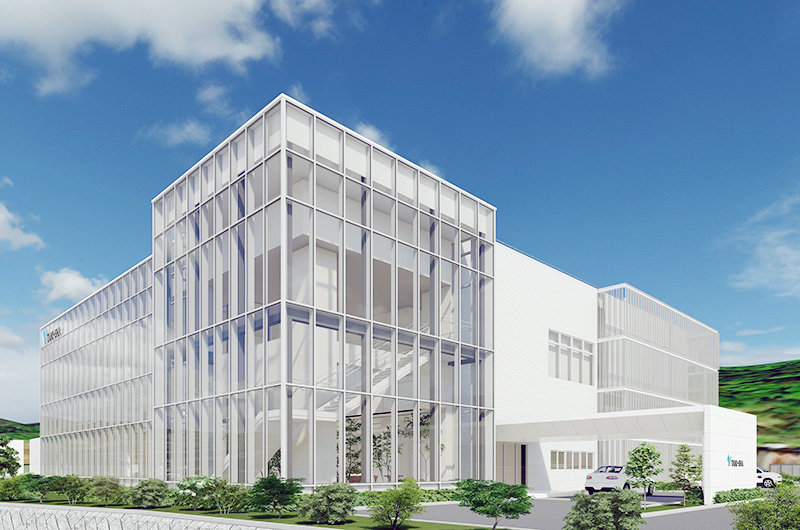 New research center aims to realize advanced development
Taikisha has plan to open a new research center in 2024, and are going to open R&D satellite ahead of it. By utilizing them, we will undertake development that anticipates the needs of clients and society through promoting neural networks and other innovative form of technological developmet, driven by value creation through open innovation with clients, academia, and startup firms.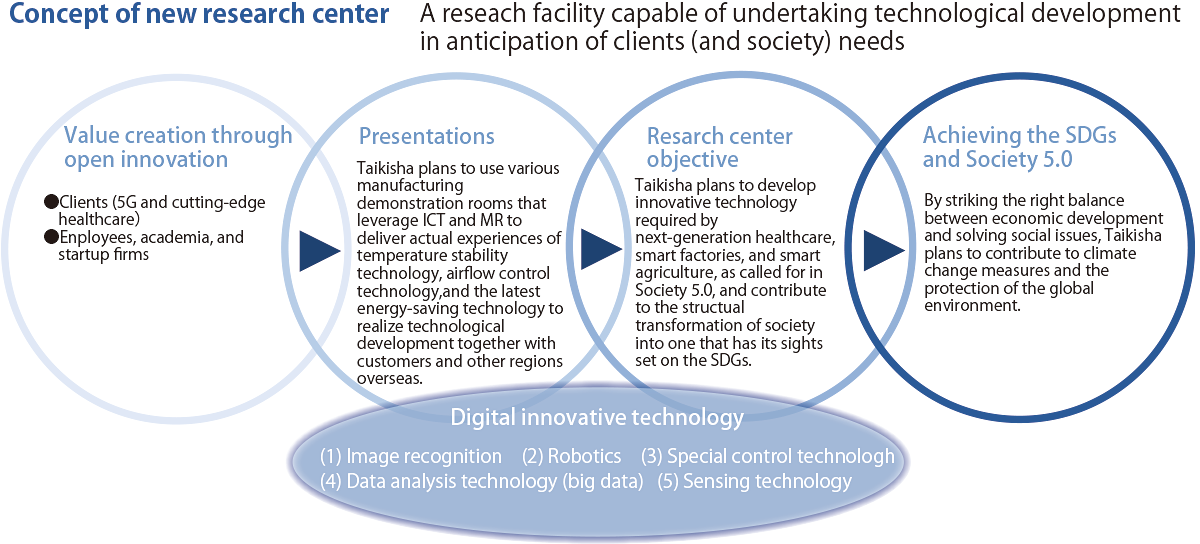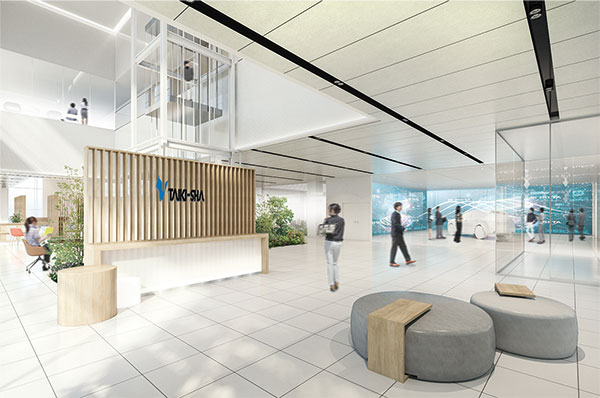 Image of the inside of the facility