Exterior Inspection System
Robot System Integrate | Automatic Testing Solutions
What is robot system integration?
Simply collecting together robots, peripheral equipment, and tools does not result in the automation you might expect. Taikisha acts as a robotics system integrator to analyze specific issues for our users, so that we can provide the optimal systems and equipment.
What is automatic inspection solutions?
Automatic inspection systems are a technology field extending to many areas, including inspection equipment, analytical processing of inspection data, and form creation of test data, and analysis to find the causes of defects. Taikisha provides a comprehensive inspection system utilizing our quality analytics system i-Navistar.
Want to enhance safety and reliability

Want to lift productivity

Want to heighten equipment efficiency and paint quality

Want to improve labor environments and achieve automation
Overview
Taikisha offers automation of the surface inspection usually conducted visually by workers after painting is completed. Surface defects are detected using a monochrome ZEBBRA slit. This system saves on manpower and prevents the overlooking of defects. The LCD monitor size can be selected according to the detection purpose, and automation is achieved with the optimal number of robots.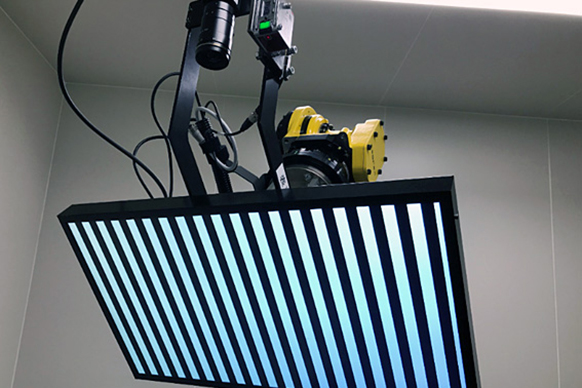 Inspection devices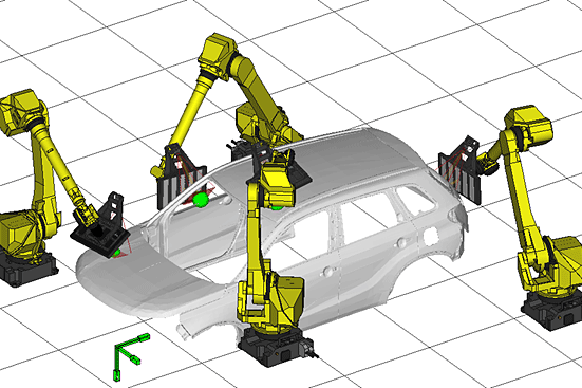 Achievemet of highly accurate automatic surface defection with machine eyes in place of humans.