Contact Hue Testing System
Robot System Integrate | Automatic Testing Solutions
What is robot system integration?
Simply collecting together robots, peripheral equipment, and tools does not result in the automation you might expect. Taikisha acts as a robotics system integrator to analyze specific issues for our users, so that we can provide the optimal systems and equipment.
What is automatic inspection solutions?
Automatic inspection systems are a technology field extending to many areas, including inspection equipment, analytical processing of inspection data, and form creation of test data, and analysis to find the causes of defects. Taikisha provides a comprehensive inspection system utilizing our quality analytics system i-Navistar.
Want to lift productivity

Want to heighten equipment efficiency and paint quality

Want to improve labor environments and achieve automation
Overview
By using force sensors and a newly developed bracket, it is possible to automate the inspection with direct contact the same as workers, without scratching the painted surface. Furthermore, the worker and robot can work on the same process by employing cooperative robots. Taikisha can offer automation without having to set up a new process and functional safety by two-way sharing of information.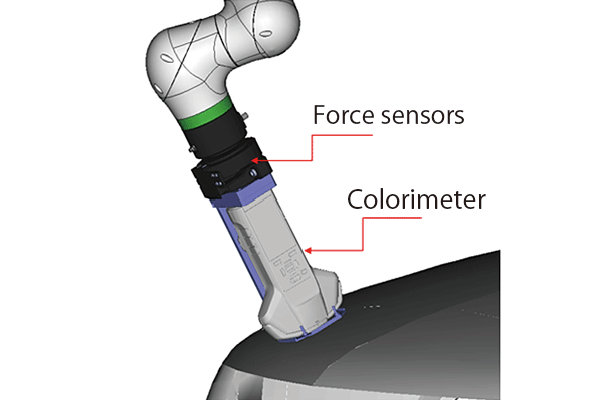 Robots can perform the same contact-type measuring as inspectors.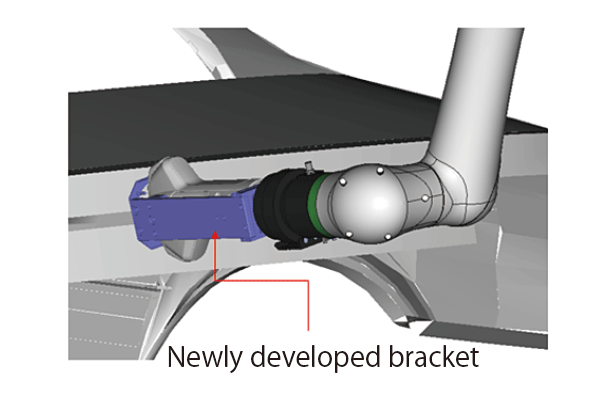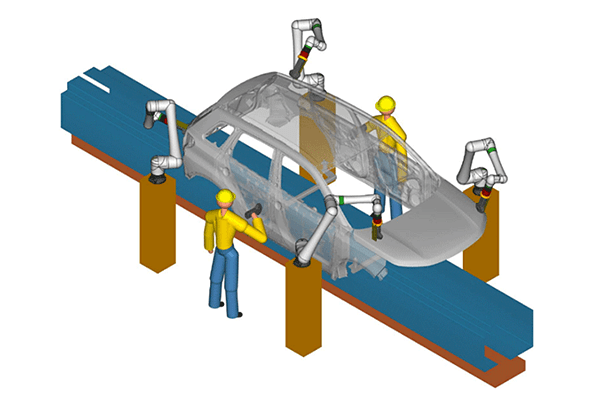 Employing a cooperative robot enables them to achieve the same work as inspectors.