Paint Feeding System (Flow Control System)
Robot System Integrate | Intermediate and Top Coat Systems
What is robot system integration?
Simply collecting together robots, peripheral equipment, and tools does not result in the automation you might expect. Taikisha acts as a robotics system integrator to analyze specific issues for our users, so that we can provide the optimal systems and equipment.
What is intermediate and top coat systems?
Taikisha has a lineup centered on Sames products, including its own brand products. We have a lineup of coating machines that can handle 1-component type, 2-component type, and various other types of paint. We also have a high-coating rate electrostatic atomization method and a jet nozzle type coating machine.
Want to lift productivity
Overview
Once the painting of that color is finished, it again returns to energy-saving operation. The paint feeding flow control system automatically controls the paint flow rate so that only the required amount is used at the required time, contributing to conserving energy and reducing VOCs.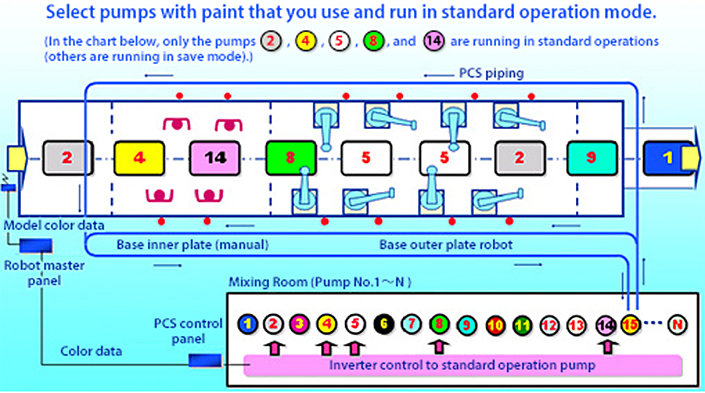 Energy-saving system flow connected to a painting robot (flow control system)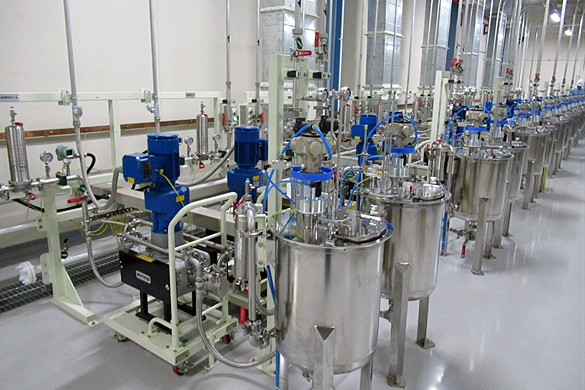 Paint feeding room providing centralized control of multiple intermediate and top coat colors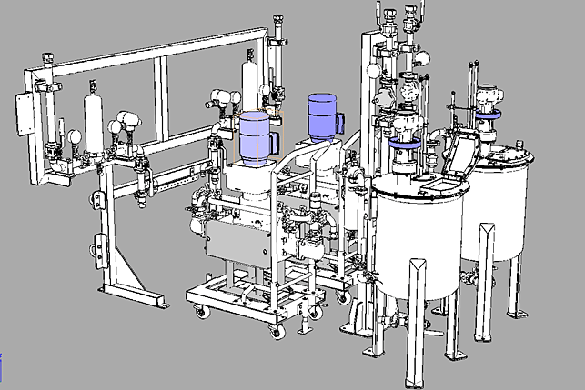 Paint feeding unit employing an electric pump (advance 3D examination is also possible)