Skid Conveyor
Conveyor System | Floor Conveyor
What is our conveyor systems?
The conveyor system in the painting factory is an automatic transportation system that is involved in the entire process from receiving the car body from the welding factory, passing through the painting process, and handing over the car body to the assembly factory. Taikisha supports various transportation systems, from the hanger / trolley method that has been used in Japan for a long time to the skid method that is mainly used in Europe. In addition, it can be used not only for automobile bodies but also for painting systems for plastic parts.
What is floor conveyors?
Floor conveyor is used in the top coating. There are 2 types of conveyors. One is mono-track conveyors using dollies with chains and friction, with mono-track conveyors using dollies with chains and friction, The other is friction-type conveyors using skids that include roller beds. They can adapt to various layouts. They can adapt to various layouts.
Want to lift productivity

Want to reduce CO2 and enhance energy efficiency

Want to make the best use of limited spaces

Want to improve labor environments and achieve automation
Overview
This conveyor is a skid floor conveyor for painting processes, ovens and workplaces. We will build a painting line using a double chain conveyor in the painting booth process, an inverted monorail type conveyor using a 3D rivetless chain in the oven, and our unique friction method between each process. The work (automobile body) is mounted directly on the skid and can be stacked or disassembled in an empty state. We also have a lineup of conveyors, traversers, etc., and we can also provide lifting equipment and transfer equipment required for the system. It is also possible to improve space efficiency by stacking empty skids.
Features
This is the standard transportation method in Europe. Since it is a tact type, it basically operates only when a skid is detected. Therefore, it is possible to improve energy efficiency. In addition, right-angled transport increases space efficiency. Since the friction method is used except for the treatment process, you are freed from chain maintenance. It can automatically handle the transfer to the chain conveyor and the transfer of the work (automobile body).
Installation Illustration
Paint booth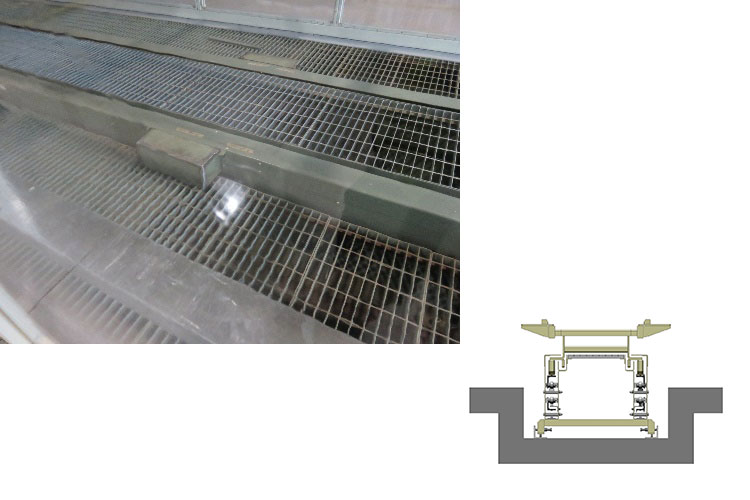 Paint booth
Oven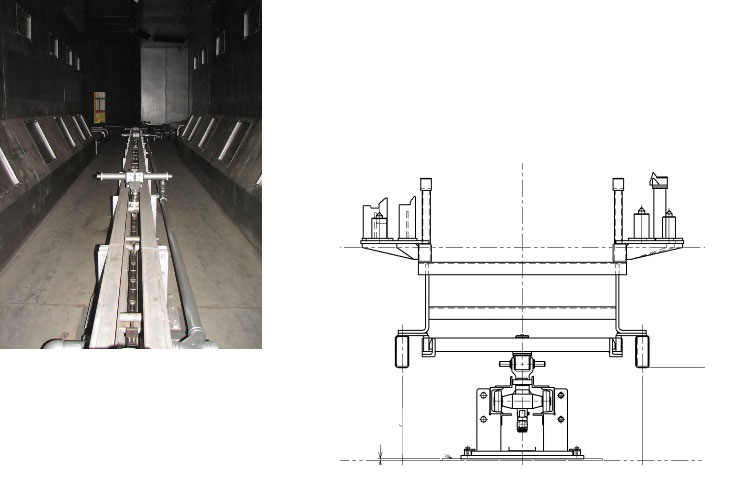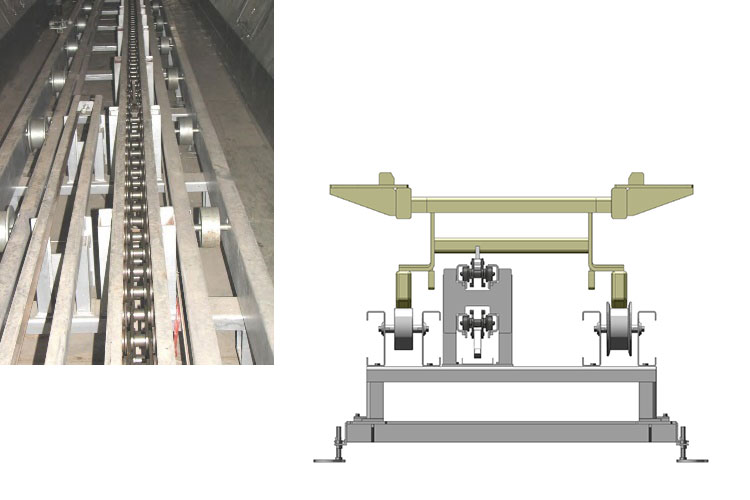 Work site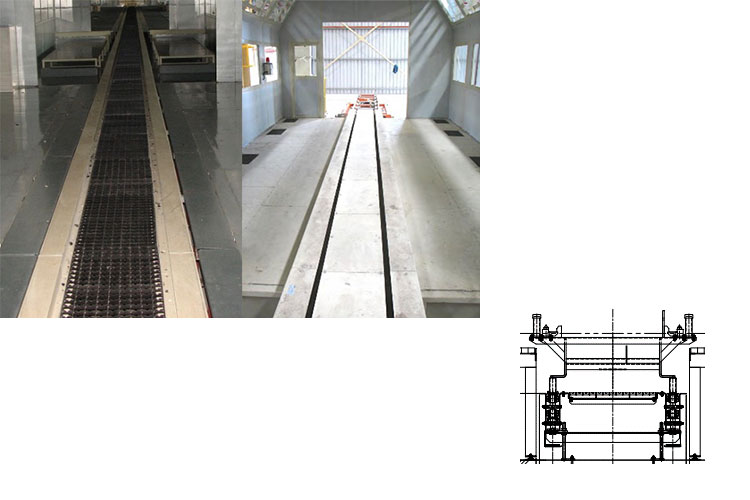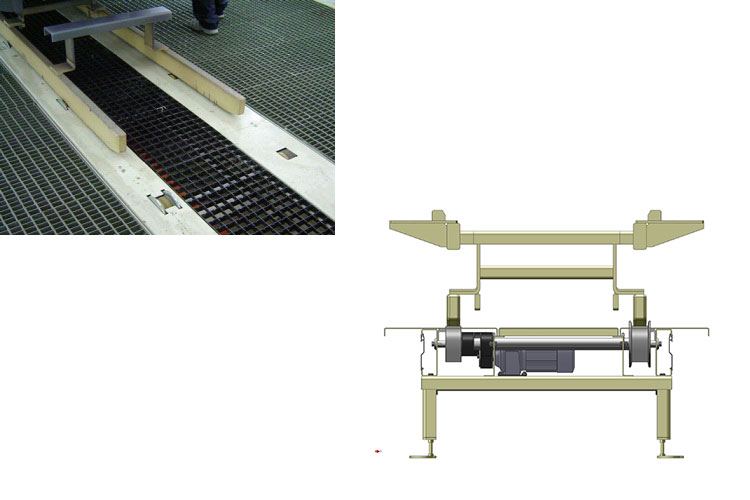 Transfer area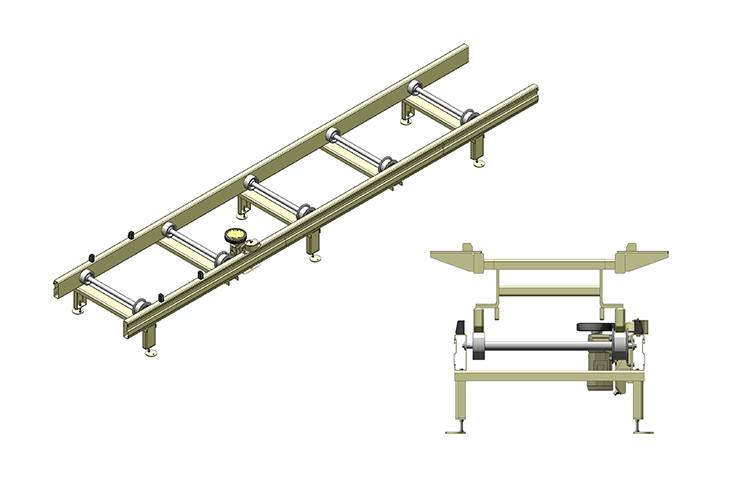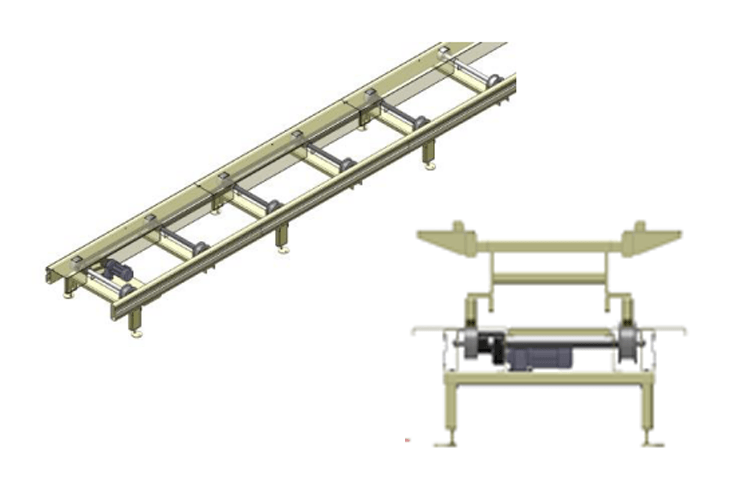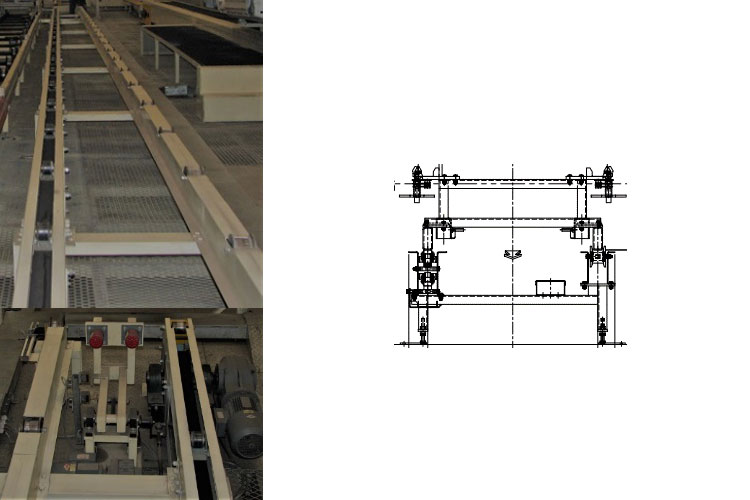 Traverser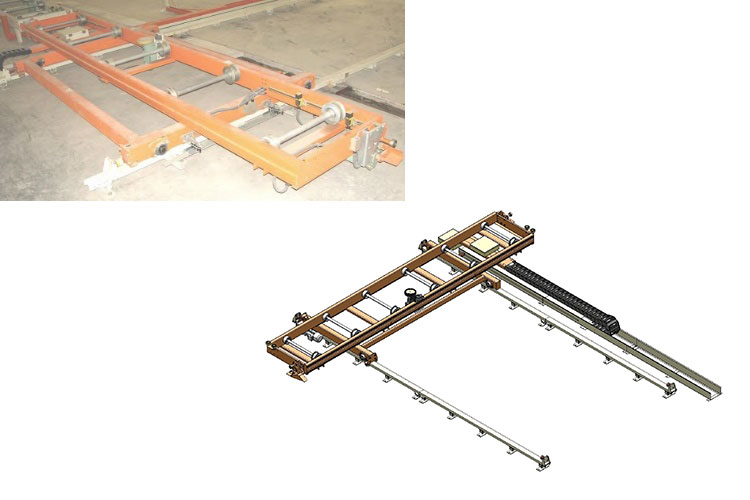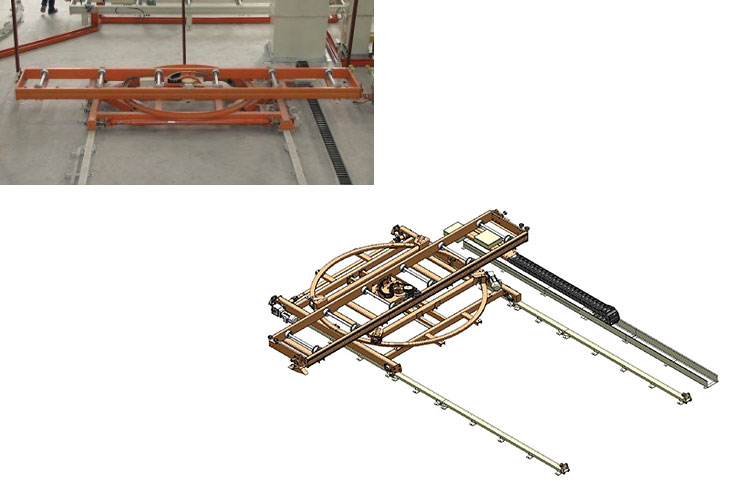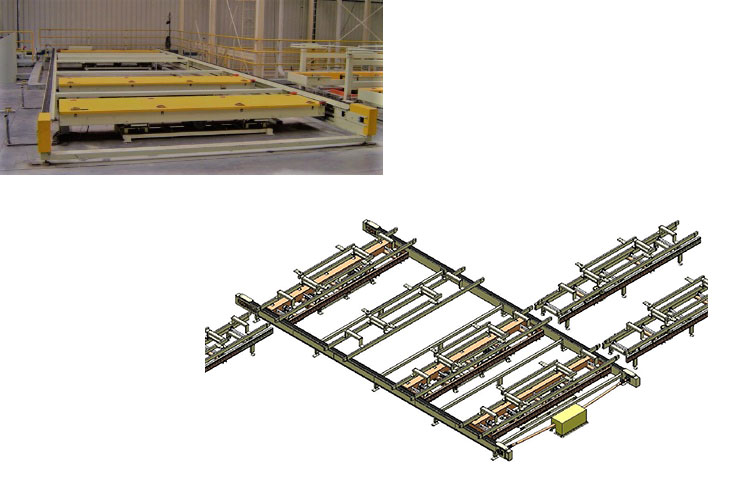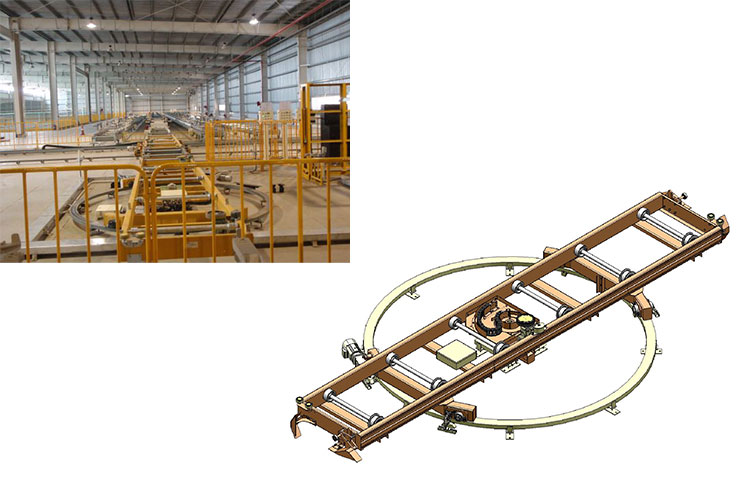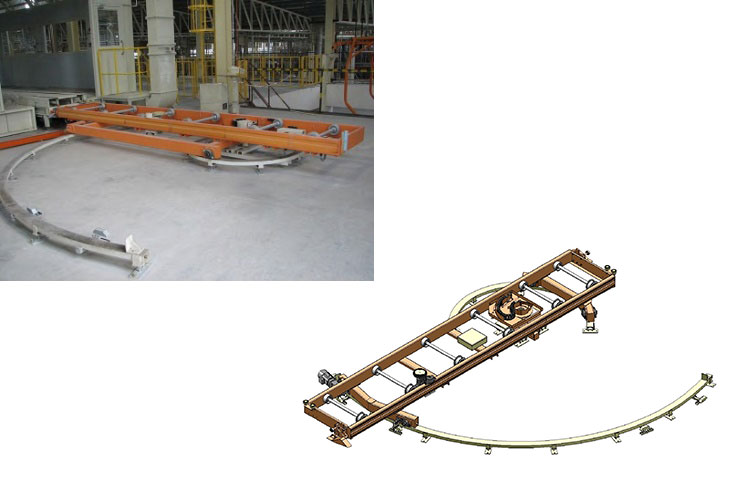 Lifting machine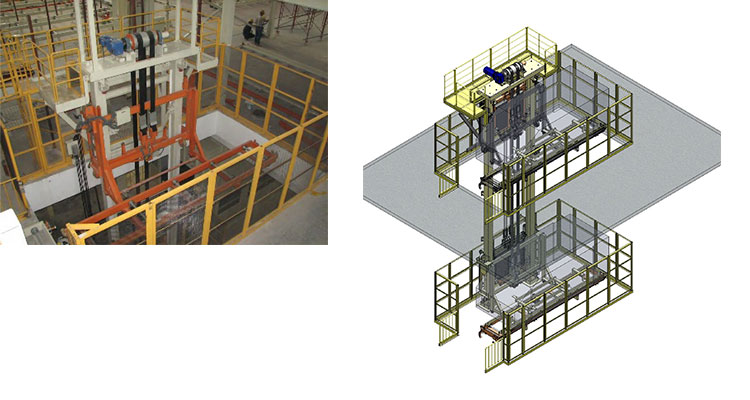 UP/DOWN lift (Belt lift)
Skids