I-LAS
Pre-treatment System | Work-clean technology
What is Pre-treatment System?
Pre-treatment system remove dust and grease adhering to surfaces to be painted in the initial process, and form a chemical conversion coating for metal surfaces. They enhance adhesion properties of the item to be painted, and provide anti-corrosion properties to metal.
What is work-clean technology?
Dust and dirt defects are the biggest causes of painting defects, so the pre-treatment process must remove any dirt adhering to the work. Taikisha provides several work-clean technologies, including the high-pressure washing system I-LAS.
Want to lift productivity
Overview
I-LAS (Impact Blast Washer System) is our high-performance water washing system.
Our unique design standard helps develop a system to efficiently remove iron particle from body surfaces with an optimally minimized water amount and pressure and contributes to reducing dirt or dust. It aims to eliminate electrodepositing sanding (non-sanding).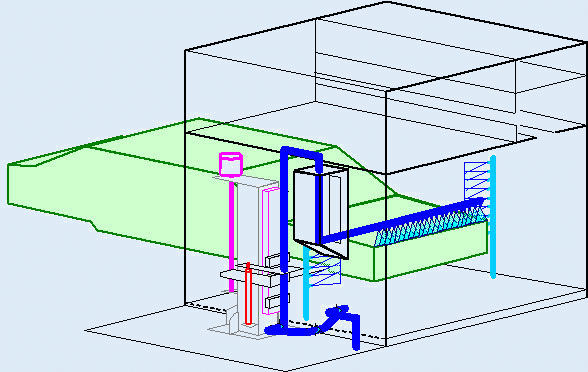 Features
Efficient removal of dirt and dust

Dirt and dust are the most common causes of paint defects. Many defects occur due to failure to remove iron particle (e.g. welding spatter) brought in while processing the body before painting.
Patterns by which dirt and dust come to adhere to the body in the pretreatment and electrodeposition systems are shown in the figure below, but by adopting I-LAS, most of the dirt and dust in patterns 1, 2, and 3 can be removed.
Taikisha has determined experimentally the unique indices for high-pressure washing that effectively remove grit and dust in patterns 1, 2, and 3 with the minimum optimal water volume and pressure using I-LAS.